Posted on behalf of S/M Pete Shoesmith, our Area Representative.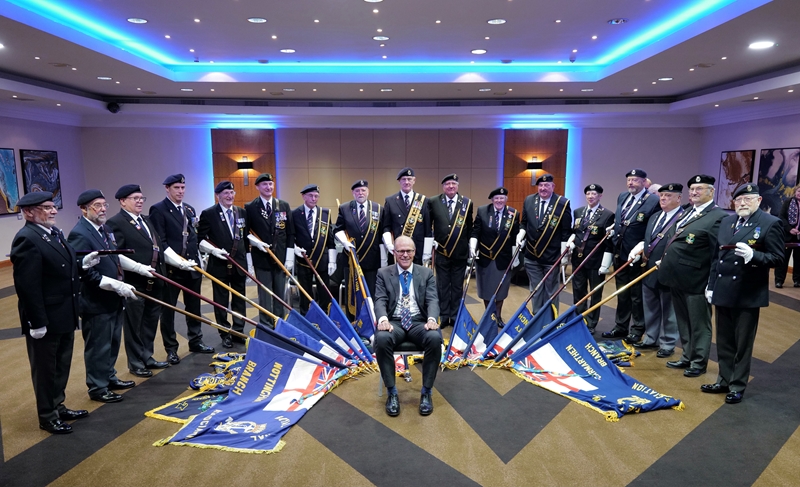 At this weekend's RNA Conference, we bid farewell to our longstanding National President, Vice Admiral John McAnally CB, LVO, and welcomed a new face into the role, Vice Admiral Duncan Potts CB.
Duncan joined the Royal Navy in 1979 and specialised in surface warfare as an Anti-Submarine Warfare Principal Warfare Officer. He commanded the frigate HMS BRILLIANT, the destroyer HMS SOUTHAMPTON and the 4th Frigate Squadron when he commanded HMS MARLBOROUGH. As a Commodore he was Commander UK Task Group and commanded the coalition task group in the Northern Gulf.
As a Rear Admiral he was Commander UK Maritime Forces, during which time he commanded NATO's High Readiness Force Maritime and for 18 months the EU's counter piracy operations in the Indian Ocean at the height of Somali Piracy. Also as a Rear Admiral he served as the Royal Navy's Head of Capability. He has served globally, for the last 20 years predominately in the Middle East region.
He also has extensive Joint experience where he has worked in MOD as Captain Navy Plans and as MA to the Vice Chief of Defence Staff, and has been head of plans as a 1* at the UK's Permanent Joint Headquarters.
As a Vice Admiral from 2014-2018 he was DG Joint Force Development for UK MOD where he worked to ensure UK forces could integrate with each other, wider allies and partners across Government, and was also Director General of the UK's Defence Academy.
Since retiring from the RN in 2018 he has become a Director of Universal Defence and Security Solutions, Chairs the Public Weather Service Customer Group and since 4 Sept 2021 he has been National President of the Royal Naval Association.