Shipmates – our new President and Portland Area Standard Bearer Ben Cartwright took 1st place with the Joe May Memorial Cup and Lilian Florence Cup. Bravo Zulu to Ben.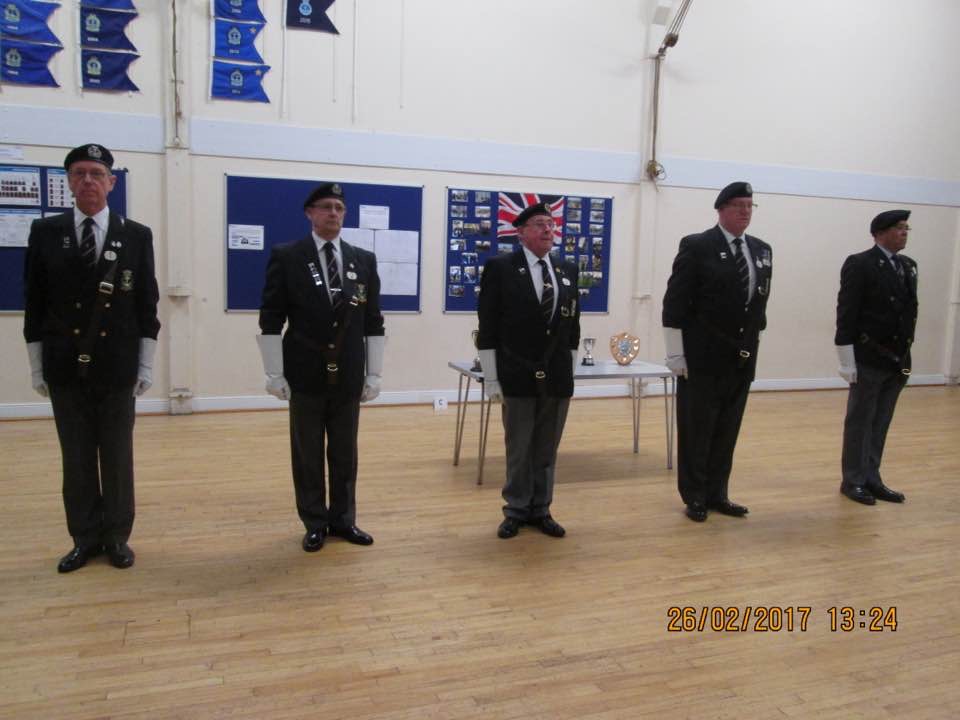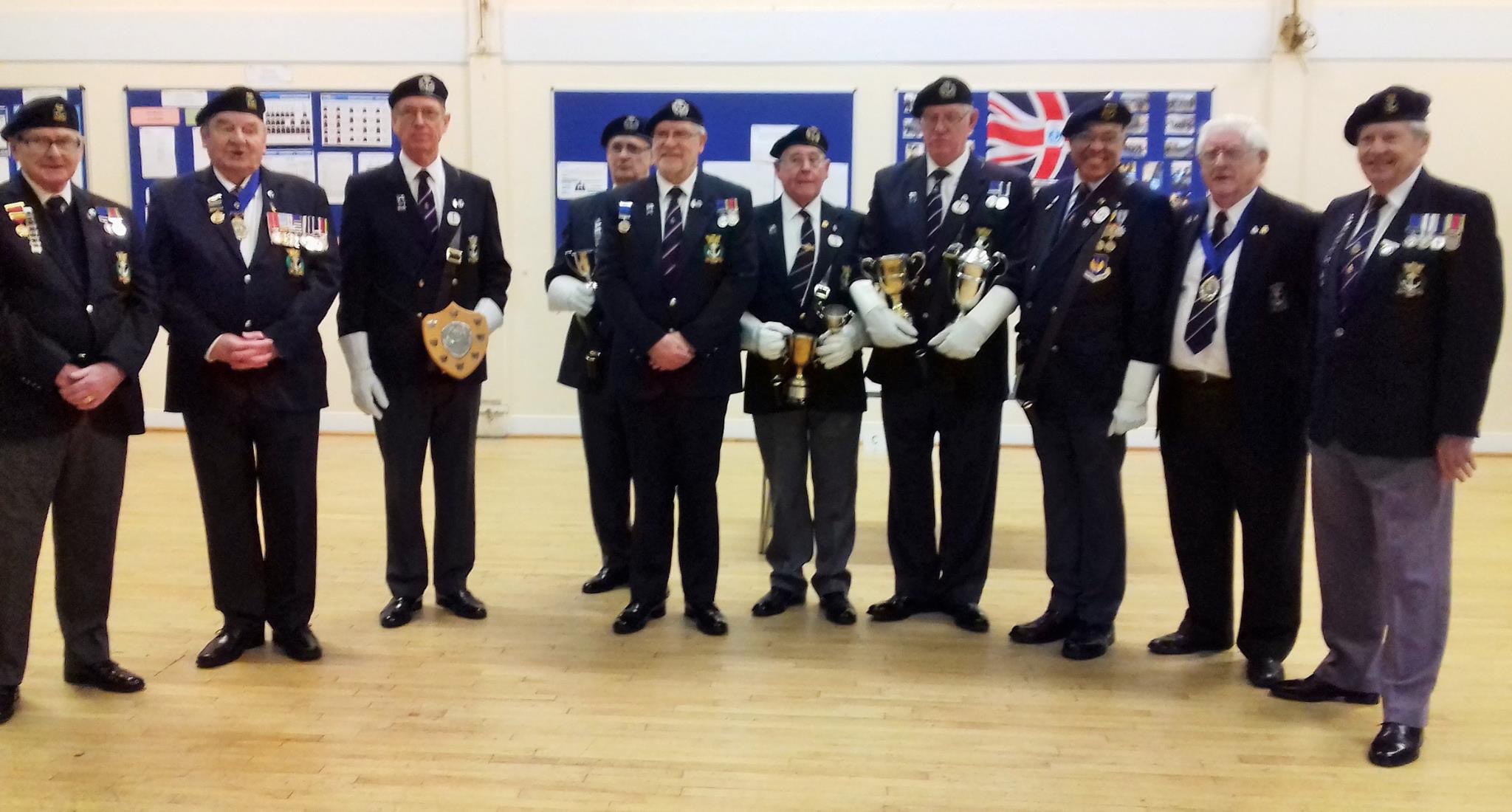 The full report of the Standard Bearers Competitions held on Sunday 26th February 2017
The No4 Area Open and Closed Standard Bearers Competitions took place at the Sea Cadet Headquarters in Bridgwater. Five competitors took part and after the usual 'hand in the pot' selection the running order was:
Mike Lawton, Frome; Mike Morton, Bridgwater; Dennis Matthews, Dorchester; Ben Cartwright, Portland and Lynwood Newman, Weymouth.
After the judges, Charles H Thompson, Jim Patterson and Tony Seal, and the adjudicator had taken their places the Area Ceremonial Officer, Malcom Day, marched on the competitors and addressed the assembly giving thanks to all who attended.
The competitors were inspected on their standard of dress, equipment, bearing, and the cleanliness and condition of their Standard. On completion the competitors were marched off and after a short 'stand-easy' the drill section took place where they were marked on their deportment, control of the Standard and drill movements.
It was encouraging to see some new faces there. Mike Lawton from Frome, having attended the Sunday training sessions, and Lynwood Newman who 'came in out of the cold' having had some local training from Tony Seal.
After the markings had been scrutinised and verified the results were;
1st place Ben Cartwright Portland Area Standard Bearer for 2017/18
Joe May Memorial Cup and Lilian Florence Cup
2nd place Dennis MatthewsDorchester Deputy Area Standard Bearer 2017/18
Herbert Cup and Davis Cup
3rd place Mike Morton Bridgwater
Ray Pearcey Cup
4th place Mike Lawton Frome Most improved
Kennet Shield
5th place Lynwood Newman Weymouth.
The trophies were presented by the Area Chairman, Ron Burdekin who thanked all the competitors, judges and officials and Bridgwater Sea Cadets for allowing us to use the hall.
After a superb 'bun fight' laid-on by the ladies, a raffle was held with the proceeds being donated to Bridgwater Sea Cadets.
Thanks to Ben Cartwright for sending this comprehensive report through and Josie for the photo. As I was absent due to family commitments.
Yours aye
Dan Sherren MSM
Area PRO